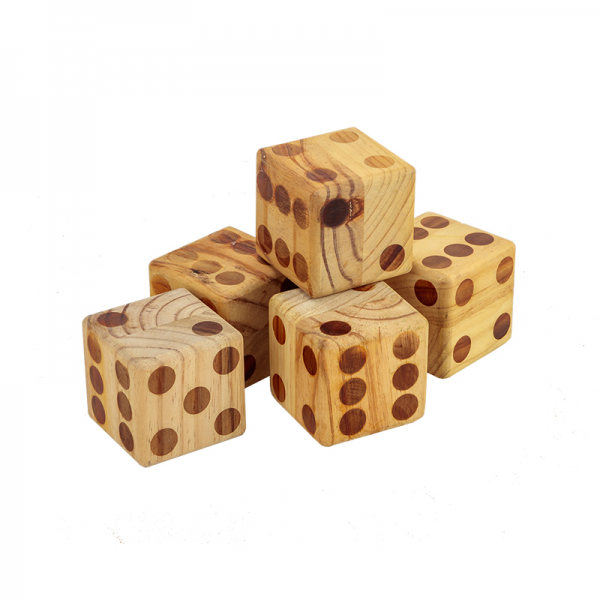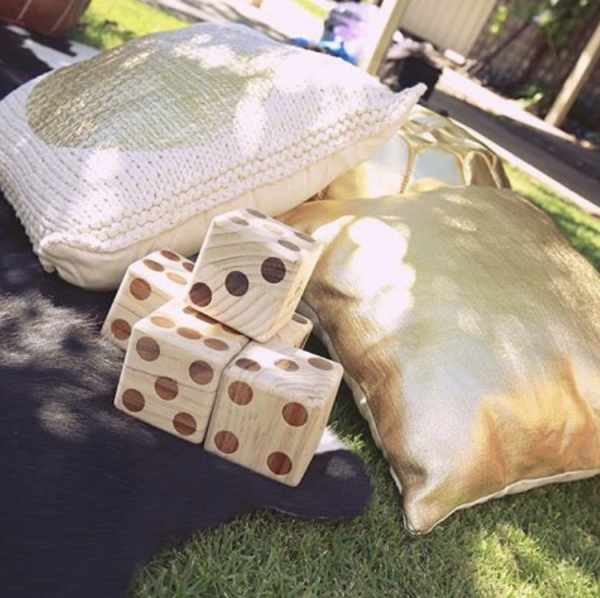 Giant Wooden Dice
$20.00
Can you roll the right combinations to beat the competition?
Giant Wooden Dice is a fantastic game which can be played indoors and outdoors. Each giant yard dice has a beautiful natural finish and the dots are heat branded onto the surface of the wood. It is crafted from sustainable sources and the high quality of the product makes it durable.
Giant Wooden Dice is also an ideal game for a parties, weddings, social events, corporate events and community gatherings.
Dimensions: 5 Giant wooden dice 9 x 9 cm
Inclusions: Rule book with scorecards
Weight: Of all 5 dice – 2kg (0.4kg / dice)