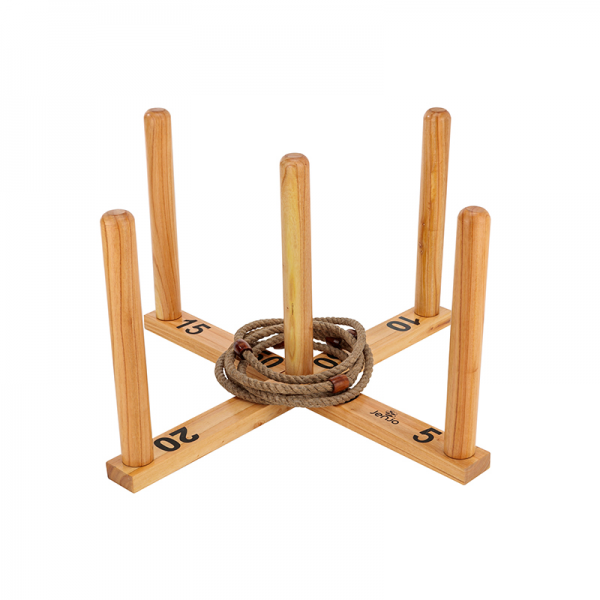 Mega Quoits
$40.00
Mega Quoits is an interesting game that can be enjoyed by both kids and adults equally.
You can play this game at all social events, weddings or family gathering in your backyard.
Mega Quoits can also help kids learn numbers by counting up scores as they have fun.
The Mega Quoits game comes with rules and instructions so if you have never played this game before, we have you covered!
Mega Quoits is a game of skill and accuracy because players compete to throw their rings from a distance around one of the wooden posts.
Dimensions: Base: 100cm diameter, peg + base 56cm high
Inclusions: Rules, 5 rope circles + 1 wooden cross