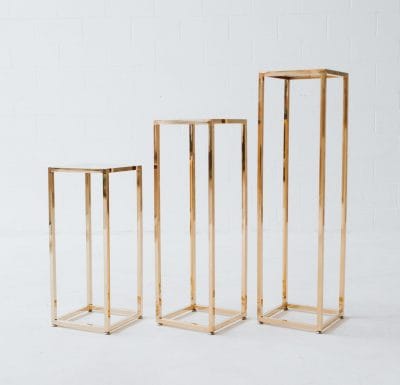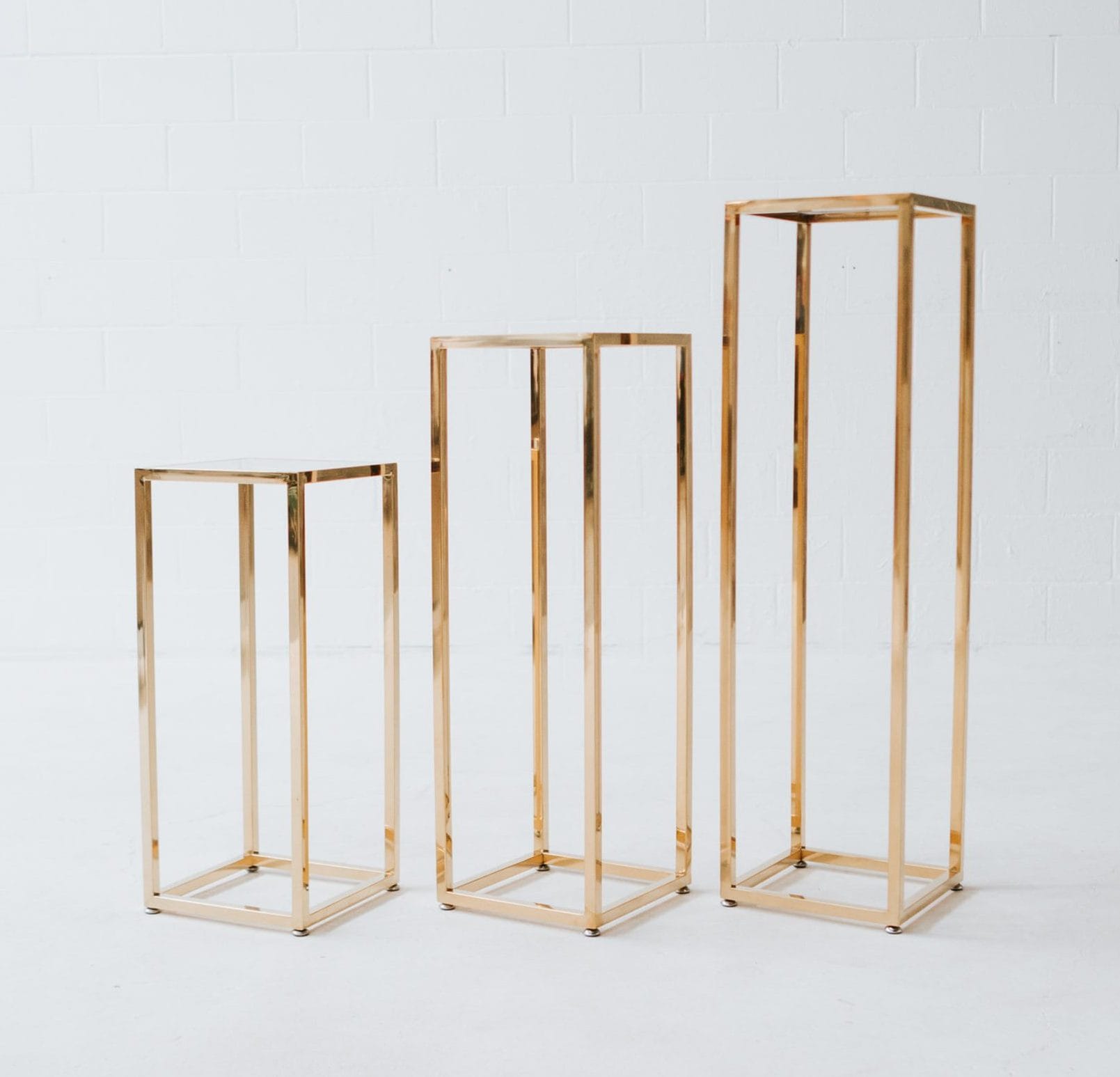 Stainless Steel Display Tables – Rectangle
Starts at: $60.00
Stunning Gold Display Tables with glass tops! 
Use the Display Tables with our cake stands and backdrops to amaze your guests.
They are the perfect showpiece for your wedding, engagement, bridal shower or birthday!
Made of quality stainless steel and glass materials to ensure a stunning setup at your event.